Genoa has for years had a certain panache as Nevada's Carmel, but it's only recently that travelers could think about Minden or Gardnerville as a pleasant getaway destination.
Very quietly the Carson Valley has become a travel destination of considerable appeal, with good food and lodging, a pleasant sparkle after dark, and sublime surroundings. "I had previously seen some beautiful valleys," Horace Greeley wrote in 1859, "but I place none of these ahead of Carson."
He had just bounced across Nevada in a stagecoach, and hated it. "The Humboldt, all things considered, is the meanest river of its length on earth," he wrote, and went on and on. But he loved the Carson Valley.
"This valley, originally a grand meadow, the home of the deer and the antelope, is nearly inclosed by high mountains, down which, especially from the north and west, come innumerable rivulets, leaping and dancing their way to form or join the Carson."
He predicted the flourishing agriculture which gave the valley its character for most of the following century. Gardnerville was a ranching center in the 1860s, Minden was created a mile to the north in 1905 when the V&T Rail Road started hauling farm produce to Carson City and Reno.
But Greeley did not predict the swing toward suburbia that has been proceeding over the past few decades. Parry's Men's Store, where farm hands used to go for flannel shirts, blue jeans and overalls, is Nettie's now, and you go there for stylin' threads. The vacant ground between the two towns has almost all been built on, there are at least seven places to buy an espresso, and in the center of the valley there's an airport and an industrial park among the cow pastures.
Where will you sleep? There are numerous options, including the nicely-renovated Historian Inn in Gardnerville, a dozen or more motels along US 395, along with some B&Bs and the wonderful David Walley's Hot Springs in Genoa (which we'll visit on a future Trip Report), but the class of the Valley is The Carson Valley Inn, on the east side of the highway in Minden with three restaurants, entertainment, a small casino, comfortable accommodations and golf packages with the valley's exceptional courses.

Carson Valley dining options include a variety of fast-food
and informal places, and four that rank as musts, three of them in downtown Gardnerville. Nelson's is a pleasantly spirited bistro-style restaurant with a nice wine list and fashionable California cuisine on the menu. The J&T is a family-run Basque
restaurant where hearty lunches and dinners are served boardinghouse fashion, and the folks having picon punches (try one!) at the bar — both locals and visitors — are amiable.
Sharkey's has been famous for its prime rib for decades, but he sold the place not long before he died and all the circus posters and rodeo
photos came down, and the boxing gloves and rodeo saddles went away. But you can rest easy about the beef, the tradition is still alive and the cowboy cut prime rib is still a carnivore classic. Come hungry. And if a massive plank of hot red meat doesn't do it for you, try Michael's, at the Carson Valley Inn: elegant dining and a nice wine list in a comfortable atmosphere.
Book A Room in Carson Valley

As for outdoor activities in the valley there's
everything from golf to glider rides, and the best source of detailed information on the topic and all the valley's attractions and events is the Carson Valley Chamber of Commerce & Visitors Authority at 1513 US Highway 395 N. in Gardnerville 775-782-8144.

We made a visit to the Great Basin Gallery in the old stagecoach depot at Second and Curry Streets in Carson City, maybe the state's finest showcase of Nevada art. Proprietors Rick Davis and Jeff Nicholson have created a gallery of Nevada images that will please anyone who likes the way Nevada looks: sculpture, prints, photographs and paintings, paintings, paintings.

Some two dozen artists are represented, including Nicholson himself, whose Nevada paintings hang next to those of Jean Le Gassick. Their styles are quite different, but they each convey the beauty of the Nevada landscape, Jeff with brilliant specificity, Jean looser, deeper and sometimes darker. The Gallery has a huge historic photo collection of American Indians, Lake Tahoe, early Nevada towns, with prints for sale.
| | |
| --- | --- |
| Speaking of Nevada art, The Nevada Historical Society is showing some of the seldom-seen treasures in its art and photography collections through June 28. Because of limited exhibition space many have remained in collection storage for decades. The Nevada Historical Society, the state's oldest museum, is at 1650 N. Virginia Street, on the UNR campus. | |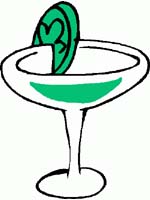 In the ongoing search for Nevada's Best Margarita poet Gary Short nominates Lexie's in The Siena in Reno when Chuck is tending bar.

Save the Bad News Until Last — Eureka's Jackson House Restaurant in Eureka has closed. Already we miss this celebrated outpost of civilized dining. If there's a bright side to this it's only that you can still eat well in Eureka. The 24-hour Owl Club Steak House has quietly evolved into a dinner house of some distinction with steaks, chops and game at the top of the menu and an excellent wine list, and the Pony Expresso Deli on the east side of town is very good for casual cuisine.
Overheard at Butch's Owl Club in Austin: "Never judge people by what they have, that's mostly luck. Judge them by what they want."